Posted By: Michael
NEW.. CHOICES ON HOOKS AND WEED GUARD! www.jigs4bass.com -

11/21/16

12:29 PM
NEW.. CHOICES ON HOOKS AND WEED GUARD! www.jigs4bass.com
You can now make a selection as to hook style and whether you want a weed guard installed. These are available to you on all swim jig and poison tail models in the store. It's easy… just use the drop down boxes when you choose a color option and your choices are automatically indicated on your order.
HOOK STYLE:
Still using the same great Mustad ultra-point, black nickel hooks but now you can choose the style you want in your swim and poison tail jigs and jig heads:
1. Extra Wide Gap, or
2. Straight Shank Wide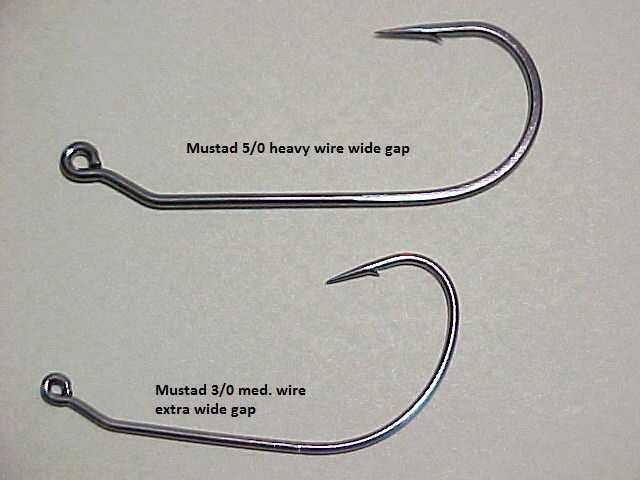 WEED GUARD:
You now have your choice as to whether you want a swim or poison tail jig with or without a weed guard… just use the simple drop down menu after you make your color pattern choice. Again.. Your choice is a matter of preference.
These new choices allows you to tune your fishing more precisely to the conditions you encounter on the lake. Take a look at
www.jigs4bass.com
and see if you think you can take advantage of these newly added choice features. While you are there please register an account making it easier on your next order and enables me to provide you notifications of upcoming sales and special discounts to those of you who have chosen to receive my marketing information.
A few new ones: Green Pumpkin/Red, Sea-Thru, Silver/Black Fire Cracker
Thanks again, Michael
www.jigs4bass.com